After nearly a year of development in the USA.  Our new Gizmo GZ1 2017 is ready to ship.
The GZ1 2017 is currently in stock and shipping!
GIZMO RACING CARS GZ1 2017
 The Gizmo GZ1 2017 is here and it has been refined to an all new level.  The new car is more adjustable, more durable and easier to drive.  The GZ1 2017 still features our specially patented designed drive-train system, which makes is possible to have a 100% centered drivetrain, not seen before in any high end touring car.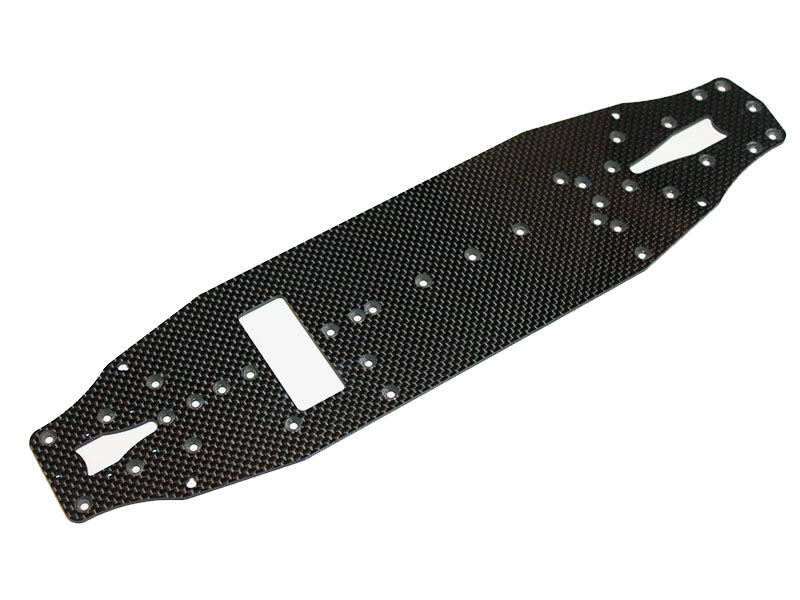 CHASSIS and SIDE RAILS
The 2017 version of the car is cut out of premium 2.0mm quasi isotropic Carbon Fiber.  The new 2017 version chassis has a new shape that is narrower at the sides and especially at the droop screw locations, which allows for a more natural roll characteristic with less chassis drag.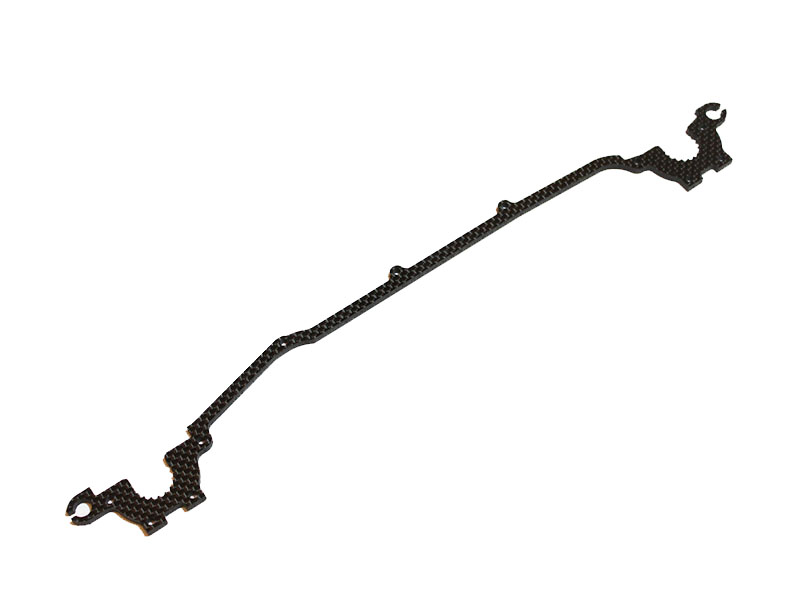 Also new are our patented one-piece vertically mounted top decks for increased stiffness.  These new pieces now integrate the option to run 2 more posts in between the 2 vertical rails to adjust the car's overall stiffness and change the flex points.
DRIVE-TRAIN
Carrying over from the original GZ1, the 2017 version is still built around our highly efficient double spur gear, belt and pulley driven system that allows for maximum acceleration and insignificant power loss. The front end spool and the rear end gear diff are fitted with 35-tooth pulleys, which are combined with an 18-tooth center pulley for an optimized internal gear ratio. New extra low friction belts, ultra light double joint front universals and rear CVD universals are driven by newly revised high grade alloy out drives that are 1.5mm wider for better  drive shaft plunge while still maintaining  tremendously low rotational weight.
SUSPENSION
For the 20017 model we have updated the upper arms for more durability and less weight.  The Gizmo GZ1 is still fitted with a fully adjustable suspension system; it allows for adjustment of: caster, active-caster, camber, roll center, droop, dive, anti-squat, front toe-in/out, rear toe, linear and active (ARS Type). For minimal un-sprung weight, the Gizmo GZ1 comes equipped standard with carbon fiber lower wishbones. For ease of use and lower parts count the front and rear end wishbones are symmetrical. Additionally, front and rear end anti-roll bars are symmetrical in design and mounted with bearings into the one-piece top deck. The kit comes standard with 3 different thicknesses of anti-roll bars and 3 pairs of shock springs, allowing the driver to easily optimize the handling feel for his or her driving style.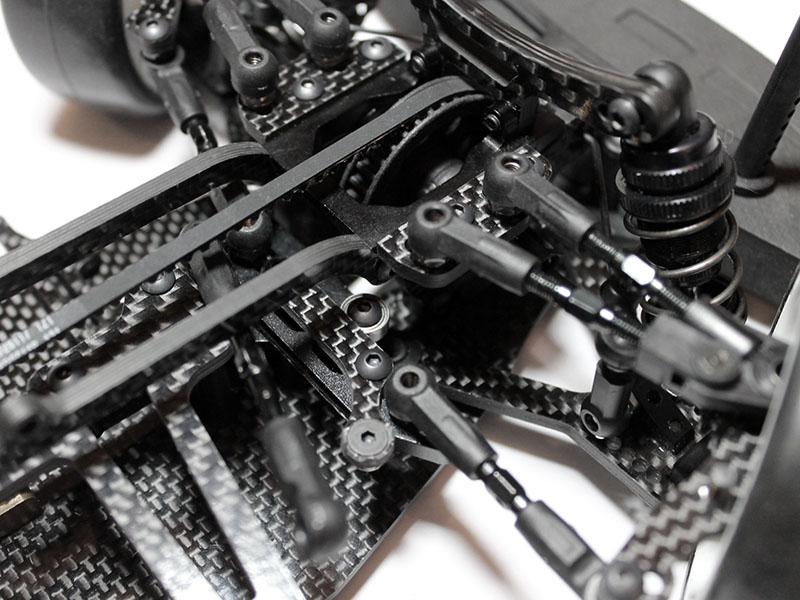 INTEGRATED STEERING RACK STOP
New on the 2017 version is our integrated steering rack stop.  When used in combination with our V2 upper arms (which have integrated steering stops), the steering rack has been made much more reliable, in order to take advantage of the feel and performance of the linear rack much better.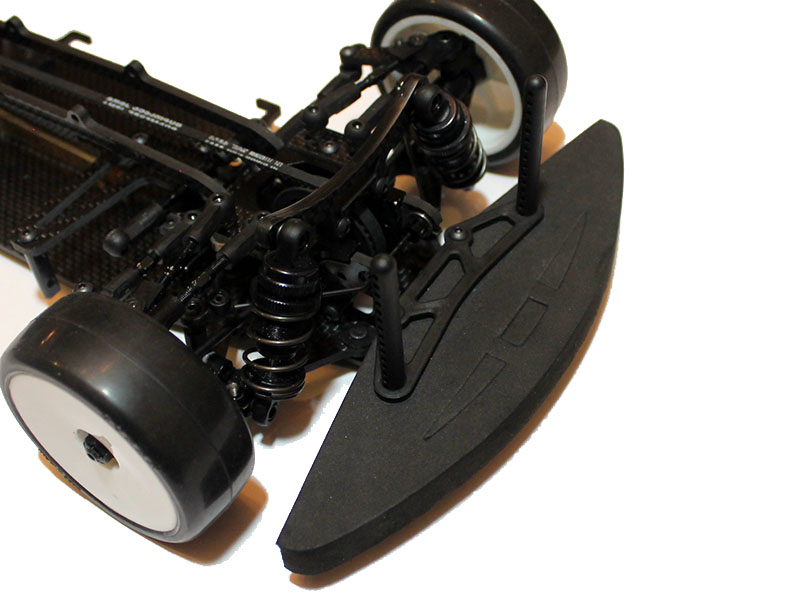 NEW WIDE FRONT BUMPER
A new wider, light weight front bumper is now included with the GZ1.  This bumper protects the front end of your car and bodies better, while maintaining light weight for maximum steering response.
---
LIST OF FEATURES
NEW 2.0mm quasi isotropic woven carbon fiber main chassis
NEW 3mm one-piece vertically mounted top deck
NEW Fully Adjustable, lighter weight V2 Upper arm system with different upper link length options.
NEW Wider Alloy out drives
NEW High efficiency reinforced kevlar drive belts for high efficiency
All aluminum parts are made from 7075 high grade spec for maximum performance
Patented mid motor for 100% center drive train
Gear diff with 35-tooth pulley
Spool with 35-tooth pulley
Front double joint universals
Rear CVD universals
Woven carbon fiber shock towers with multiple mounting positions
Centralized low weight for optimal performance
Woven carbon fiber floating and alloy servo mounts
Adjustable Ackermann integrated into steering rack
Symmetrical woven carbon fiber wishbones
Narrow front and rear end hex for minimal unsprung weight
Woven carbon fiber steering arms
Treaded aluminum coilover shocks